Each individual is unique. Hence, there is no one solution that fits for all. Here at CoachBiglee's, a plan is tailor made based on an individual's genetics, profession, habits and health conditions. Most important of all, a practical, flexible and sustainable approach towards healthy lifestyle, diet and workout is established for long lasting results.
"Give a man a fish and you feed him for a day; teach a man to fish and you feed him for a lifetime"
CoachBiglee's will help you understand your body better,
&
BE FIT FOR LIFE!
12 Weeks Transformation Program
24 Weeks Transformation Program
One on One video consulation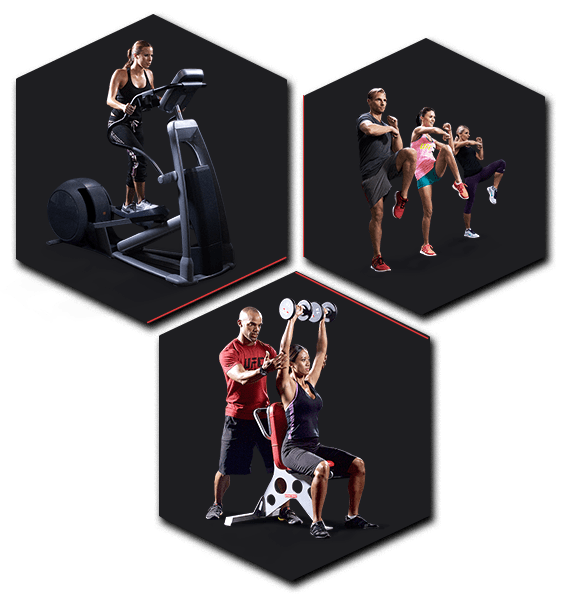 If you wish to lose fat and gain good health, confidence and a fit look.
If you find it too hard to gain weight (muscle mass).
If you have health conditions like PCOD, diabetes, blood pressure, cholesterol, depression, etc. and would like to improve your quality of life.
If you are a sports person and looking to improve strength and endurance.
If you are a bodybuilder or a physique athlete or a bikini athlete and need professional support.
If you are in show biz (modelling, acting) and wish to attain six packs / hour glass figure or tweak your looks for an event.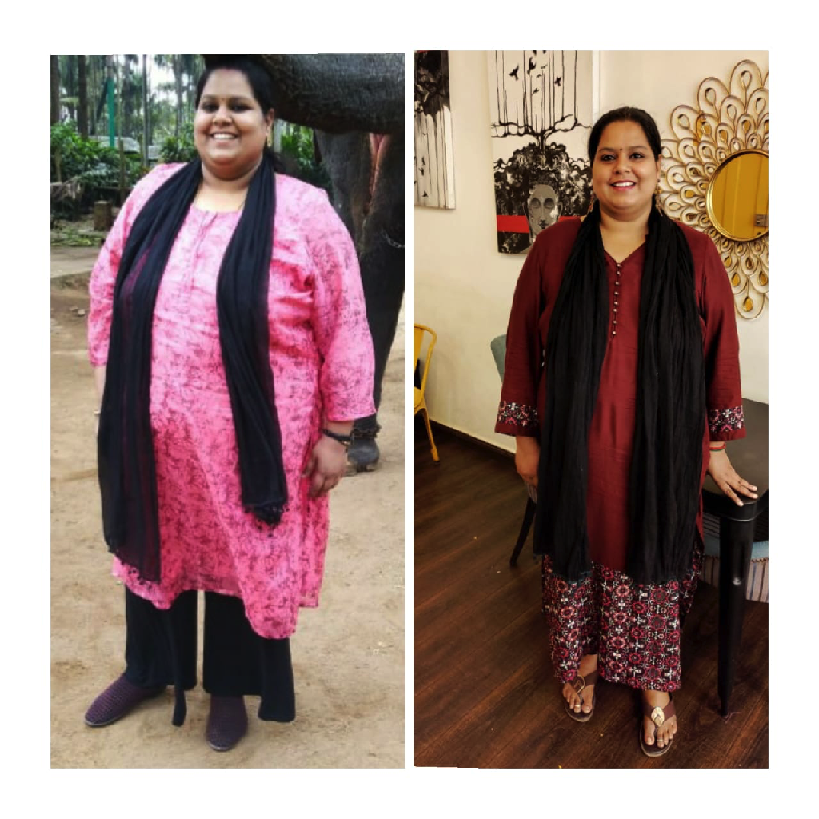 Name:Iswaryaa
Weight loss in 3 months:135 to 114kg
Health issues:BP,High cholesterol,Diabetes
Current status:Normal BP,Sugar, Cholesterol
I had never been fit throughout my life.I have tried everything, right from fad
diets,gymming,protein shakes,weight loss centers, swimming and have always wished to be an inspiring transformation story in the center's banner. But unfortunately it never happened.Frustrated to the core,my hope to get fit, vanished slowly.
Life was as is.But my health suddenly turned worse after my delivery due to whooping weight gain. I never felt confident enough to look at myself in a mirror as I got scared looking at my giant figure. I had almost reached the end of my tether when fate intervened with a helping hand.
My husband, who follows Biglee's page in Instagram showed me his video about post delivery weight gain in woman..It was really interesting and unique as every video I have seen till date talks about many solutions to deal with the problem but he talked about identifying the root cause and ways to deal with it.I immediately said,"Let's meet him if possible.I am sure he can help us". That's the beginning of this magical journey.
We met him finally, and the discussion was very jovial…He is such a humble and very friendly person.We joined his transformation program as a couple and kick-started our discussions in our WhatsApp group "Mission Slimpossible". He asked us to take blood test first before starting the program.To my shock,I uncovered that I was Diabetic. Doctor prescribed heavy dose medicines and said if I cannot control my sugar levels in a month I should take insulin shots. That is when I decided, I should immediately stop playing a host to lot of health ailments and get into the best shape ever.
Right from day one,I was sincere in my diet and workout. Miraculously my weighing scale started to budge for the first time.Seeing results so fast motivated me to stay on this journey. To my surprise my sugar levels dropped from(Fasting 214 to 140 and PP-394 to 138). The second month I was in pre diabetic stage and third month my sugar levels returned to normal. I will be off medication if I can maintain the same level for two months. Life would have been terrible if we had not met him on time.His diet and workout plans are very approachable rather than creating food cravings.He is a God sent savior for us. I am truly amazed to see and experience what quantified nutritious diet I can take and the resistance training I can do.My husband has too become super fit and healthy now. We are eternally grateful to him.
This new lifestyle has now turned into addiction!!!
So friends
Kick start your fitness journey with Biglee
U would definitely be healthy,happy and disease free,
It is definitely worth every rupee😀
- Good bye to diabeties and 21 kgs of fat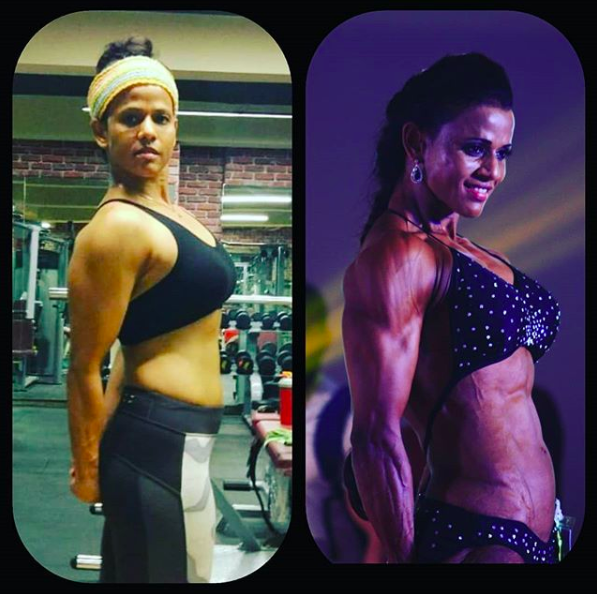 Hi everybody,
This is Anuradha – Miss Asia Bodybuilding Gold Medalist. I always feel very honored to train with Biglee Murali, the monster. He is the best coach, I have ever come to know. He really made my dreams come true, which is what I am today. He showed me what muscles are! I gained so much of knowledge from him, in fat-loss and muscle building. Truly honored to train with him.
If you are very serious about body building or reducing / gaining weight or anything related to fitness, Biglee is the man. He is full of knowledge. A great personality and trust worthy person. You can close your eyes and trust him. He can change your body magically. I always call him the "Transformation King" as he has transformed so many people. Salute to him. He is Amazing.
- Anuradha Rao – Bodybuilding Miss Asia 2017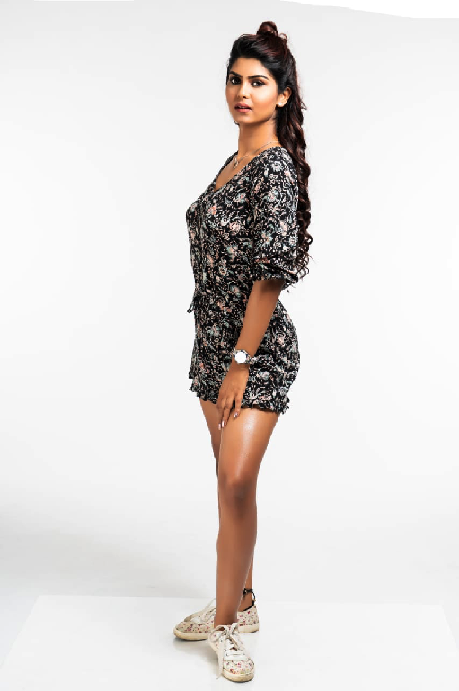 Being an actress, physical fitness is very important. Though I worked out regularly I had loose mass and my ability to lift weight was very low.
When I met Biglee, I told him my goal was to look toned and gain strength. He started with a simple detox process which gave immediate result on my skin. In 3 months, I could see the changes, not only on how I looked but also on my strength.
While training under him, he suggested me to try for state level powerlifting. I initially thought he was kidding. But he had foresight to see my strength which, even I didn't realize, I have. He motivated me and pushed me train further. Finally leading me to winning gold in powerlifting (75kgs deadlift). All this while i still looked lean and feminine.
He is the best person to pursue your fitness goals as he motivates you to train to greater level physical fitness and strength.
- Upasana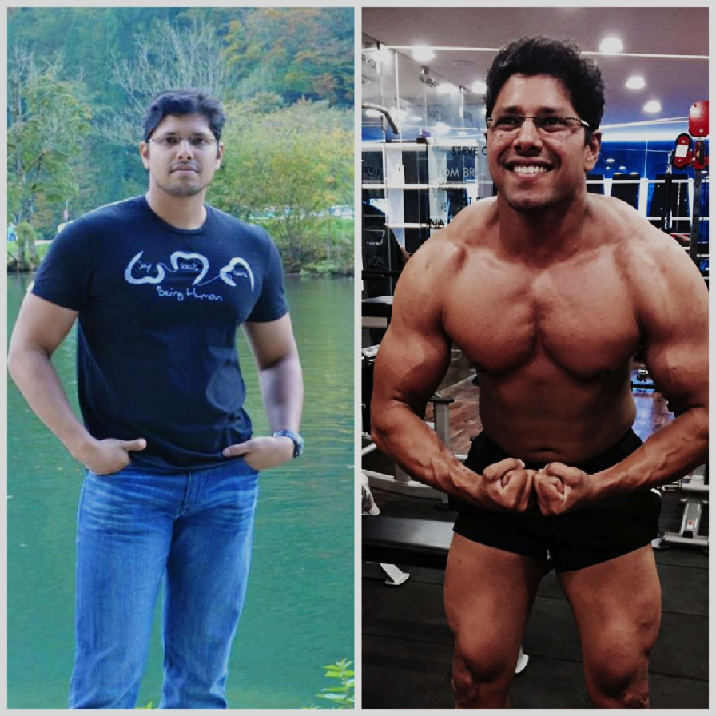 I always had a passion of being a bodybuilder, to become a bodybuilder you need to have a trainer who can give knowledge, transform and bring you to a shape. I met Mr. Biglee through a doctor, who suggested me to contact him. Since then I could see my dreams come true. I have been always respected at my work, in my family and friends for the transformation of being a bodybuilder, all this accolades is only because of one person Mr. Biglee.
Even though Mr. Biglee is an Engineer, but his knowledge in human anatomy and also medical science is equivalent or greater than a doctor. He perfects you in your diet and motivates more than your family. Whatever you are, if you let him know your goal , I assure you that he will guide you to reach your goal, but 100% dedication, hard work and transparency is on you. Biglee the best and brings the best in you!!!!
- Balaji Nagarajan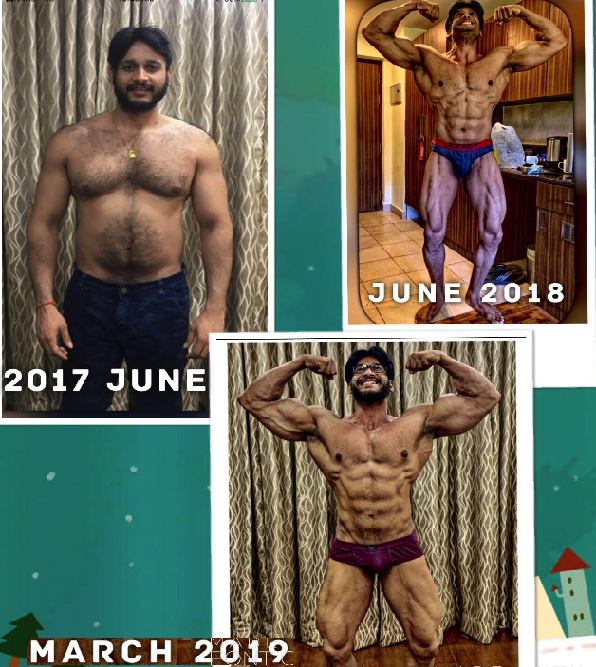 I'm Dr.Abhinav Vinod. Associate consultant of Anaesthesiology & Critical care Medicine, Chennai. My nature of work is hectic & I have never had enough  time for gym. But I always wanted to lead a fit and healthy life. I was told about (BigLee) Mr. Murali Vijaykumar by one of my senior (Cardio thoracic surgeon) who was also a national bodybuilder. Mr.Murali was very approachable & down to earth. He formulated a customised workout schedule and diet plan suiting my lifestyle & even explained me the 'whats' and 'whys' for every meal . For the changes I went through, the word "transformation" is an understatement. It was literally like a metamorphosis from a caterpillar to a butterfly. It was only a dream for me to sport a muscular physique & lead a healthy life, but this magician made it possible single handedly. So many ppl look upto me for inspiration & motivation , and I look upto Mr.Murali. Never have I got down a competition stage without a medal, be it district level or national level. As I always tell people …. He's a celebrity trainer not cuz he trains celebrities, but it's cuz his clients become celebrities. Hats off to the legend…
- Dr. Abhinav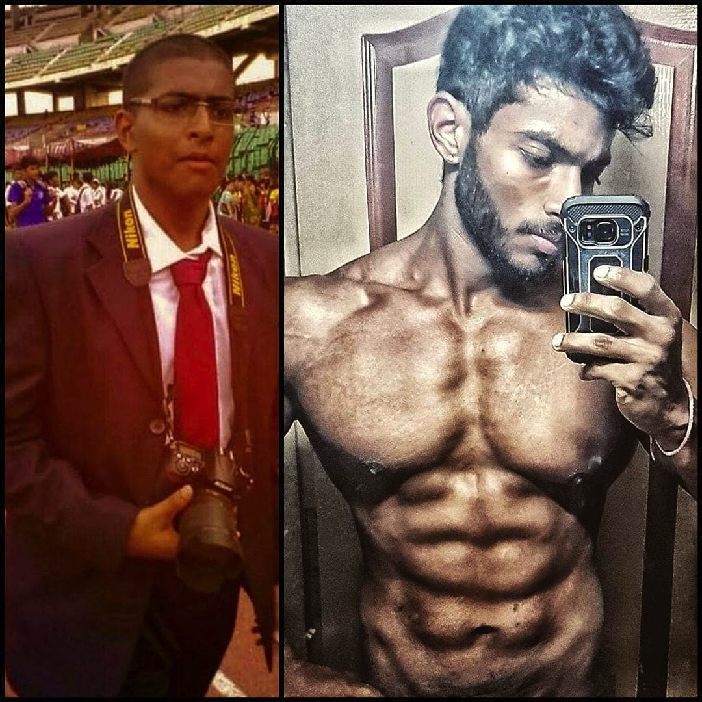 I have been into the fitness scene for over 10 years now. I was a obese kid back when I started and it has not been a easy journey , it would certainly have been much harder if I hadn't met Biglee.
I've always wanted to do bodybuilding, but after being duped by many so called coaches and Injuring myself in the process I was right about to throw the towel in when I met Biglee.
He changed my approach to the game. He has been a amazing mentor, guide and a brother to me ever since.
If your looking to do anything related to fitness , he is the best person you can get.
- Haresshvar Sakthivelu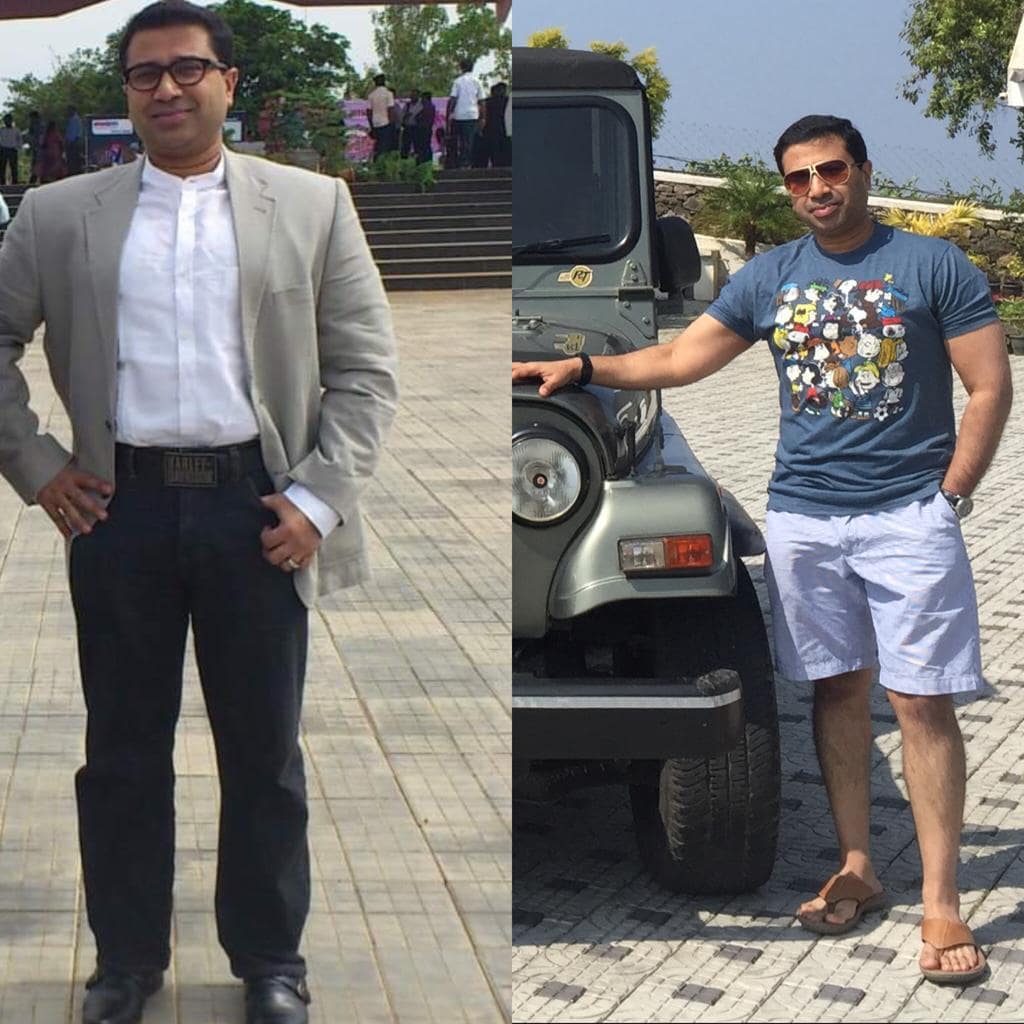 Biglee Murali has brought me back on track. I met him at a stage when I was in a depressed state of mind, overweight and lacked any energy and enthusiasm. He is an awesome trainer , diet counsellor and more importantly a good friend and awesome human being . He made me look forward to my workouts regularly and I can now see amazing transformations in my physique and energy levels . I am raising a few eyebrows at my work place too…
Thanks to him
- Dr. Premkumar Balachandran